I was on a backroad in SC on my way home rt75 in Van Wycke right near the rt 5, I was flying up to and setting up to pass a small white Geo Prism over the DY and just as I started go, she put on her left blinker and hit the brakes to pull into her driveway. :shock:
I got on the front brake and the front end just tucked, and I was done.
The bike slid about 100+ feet, hit nothing, and ended up in the soft dirt on the side of the road.
Unfortunately, I slid right into the back of her car and impacted with my left thigh and lower back.
It was one hell of a hard hit too.
I'm in some real agony, but as far as I can tell I'm in relatively one piece. (At least after the 2 pain pills and five beers)
Please everyone, learn from my mistake. Don't be as stupid as me...
I must really be one hell of a lucky sum bitch...
Peter(916sp), his wife Silvia, and Dave (DDay) came and rescued my bike in short order, and got it back to my house. They also really cheered me up, I owe them all a hardy cheers and thanks!
I think they all braved Pineville traffic, at rush hour, to do it too.
Front Fender...
Right bar....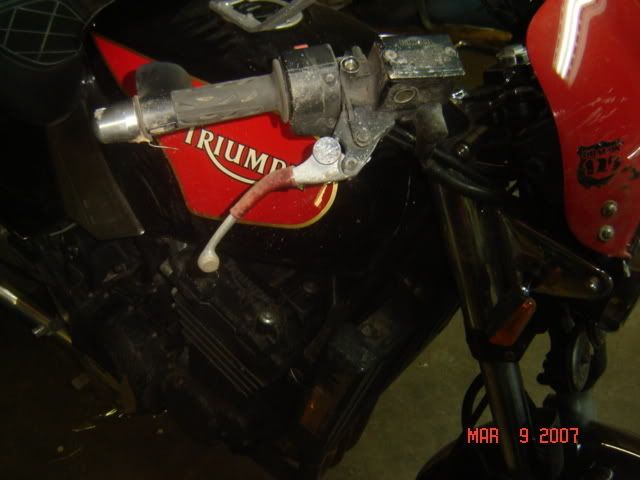 Engine...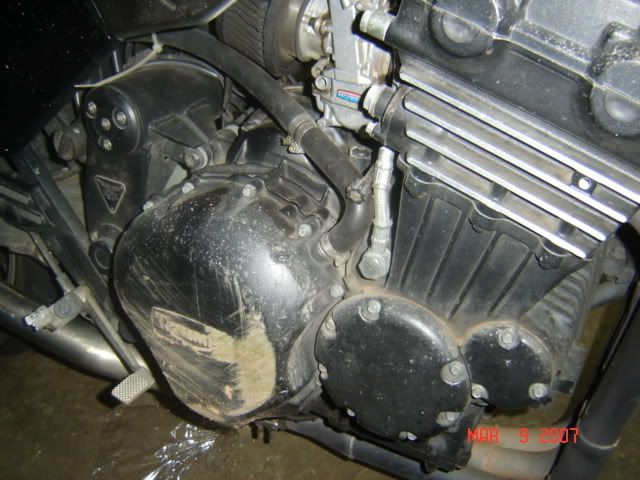 Exhaust....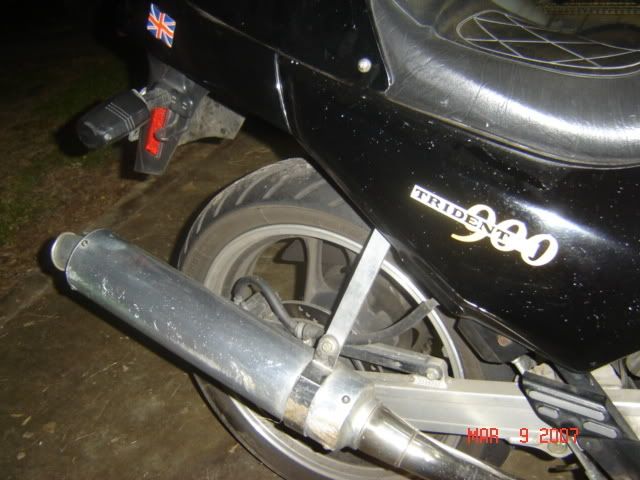 WallsOverall...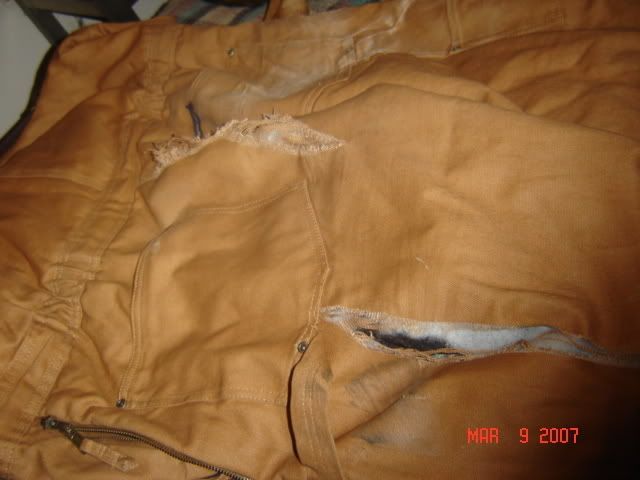 Knee pads....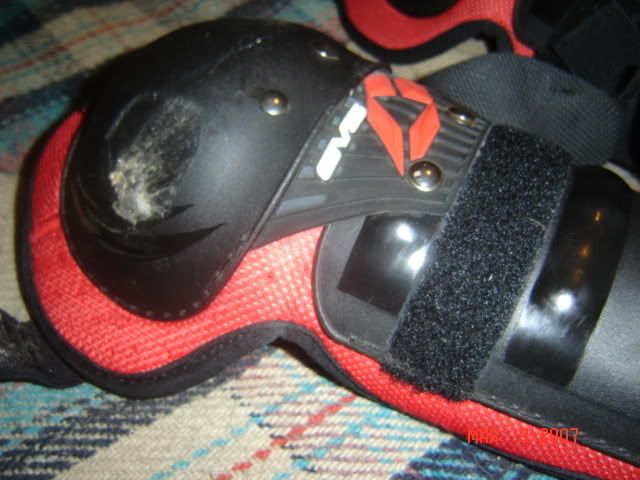 HJC....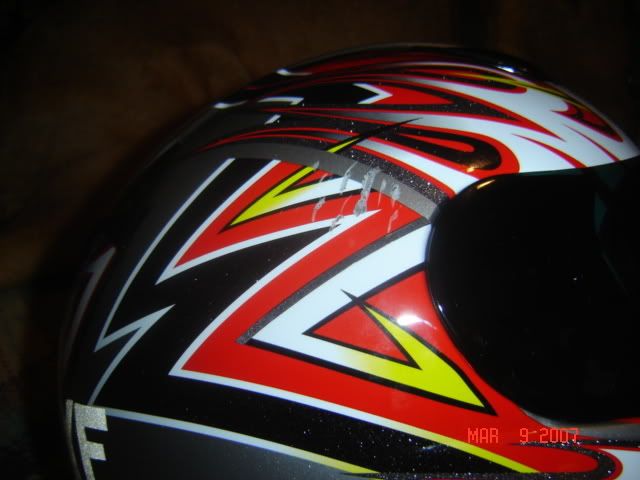 Left Thigh...
This is the inside of my right knee, right at the Prosthiesis interface, the skin overlapped the plastic and was pinched, causing the wound. I'm debating if this needs to be stiched up....?